ANZAC House Veteran Central
A state-of-the-art boutique dental clinic conveniently located in the heart of Perth City.
Open from 8am Monday to Friday.
Conveniently located at ANZAC House on St. Georges Tce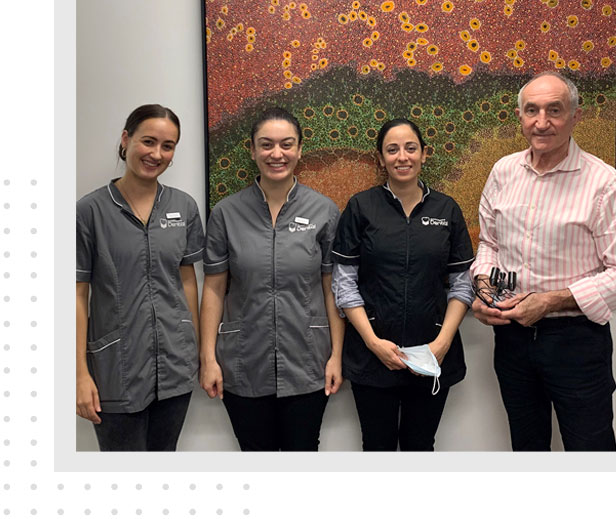 A friendly environment where patient care comes first
We're committed to providing the highest standard of care while you're at our clinic as well as home care advice to help you keep your teeth and gums healthy every day.

Over 50 years combines experience

Most health funds accepted.


Quality & Affordable Care
We work with the latest, state-of-the-art equipment and technology, and maintain the highest hygiene and sterilisation standards.

Veneers
A smile makeover with porcelain veneers can be life-changing.
Invisalign®
You could get straighter teeth without needing braces.
Implants
Often the best solution to replace broken and missing teeth.
Teeth Whitening
Brighten your smile with our teeth whitening treatments.
Checkups
Are you overdue for a checkup or dental clean?
Root Canal
Save severely damaged teeth from extraction with root canal therapy.