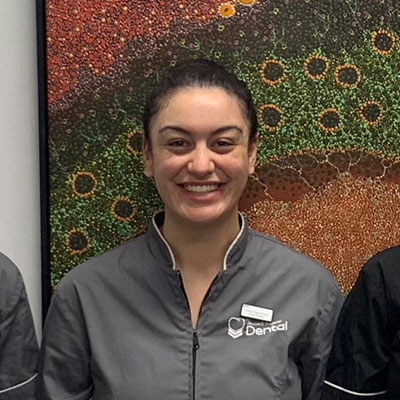 Mā has been working as a Dental Assistant for ten years. Five of those have been spent here in Perth assisting Dr. Alex Negoescu.
You can count on Mā to sing and hum around the surgery for your ultimate comfort. Mā hails from a small farm town on the North Island of New Zealand called Halcombe. The country-life upbringing instilled in her the values of appreciating the natural environment.
She is now studying part-time to increase her knowledge in sustainable practices. With these skills Mā hopes to help influence a change in the waste-sector of dentistry.
In her spare time, you will find Mā tending to the numerous indoor house plants around her home and maintaining a composting worm farm.